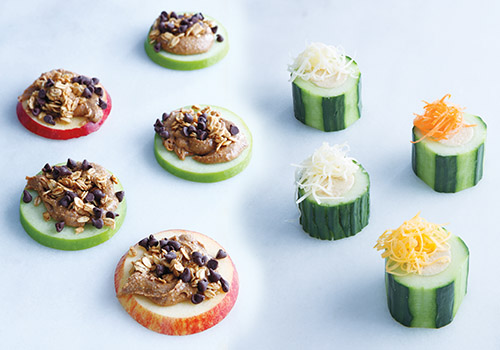 Back-to-School Bites

Healthy snacks on-the-go can be difficult to come by, especially during the school year. These ideas are not only nutritious, they're fun, easy to execute and kids will love them!
Apple Cookies
Core and slice red and green apples horizontally. Top with creamy nut or seed butter, granola and mini dark or regular chocolate chips.
Cucumber Sushi
Slice a cucumber into 1-1/2-inch-thick pieces and scoop out the inside with a melon baller. Fill with hummus and top with shredded cheese or shredded carrots.
Pumpkin Bento Box