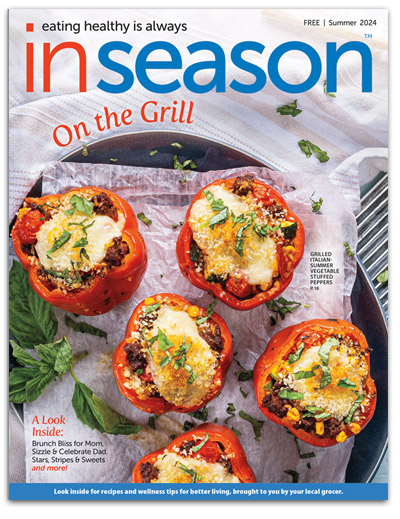 the dietitian's dish
Achieve a healthier lifestyle through InSeasonTM with tips on how to maximize the health benefits in each recipe.
Subscribe!


Click here and subscribe to our YouTube Channel

Enter your email in the box below to receive our online edition of InSeasonTM magazine, newsletter and more!
© 2022 C&S Wholesale Grocers and Vimax Media unless otherwise noted. All rights reserved.