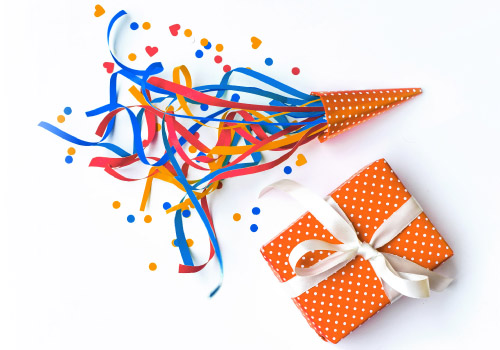 5 Tips For a Great Party

Summertime means backyard barbeques, pool parties and outdoor gatherings. From food and drinks to decoration and music, several elements go into planning a memorable summer soirée. Whether you're hosting a few close friends or a large group, follow these five tips to make your party planning stress-free.
1. Pick a Theme:
Themes allow for fun attire, festive dishes and specialty games that add excitement to any party. Whether it's a summer picnic, Mexican fiesta or Hawaiian luau, choose a theme that will resonate with your guests. Use the theme to inspire decorations, music, food, games and drinks and make sure it is spelled out on the invitation to build anticipation.
2. Have a Good Playlist:
Tunes add personality to your party. Consider the group you're playing the music for and what type of music they will enjoy. If you know your crowd will be mingling, aim for a relaxing atmosphere. If you want more of an upbeat vibe, try playing some top chart songs. No matter what jams are on your playlist, make sure you have enough songs to last throughout the party.
3. Keep Appetizers Simple:
Party apps should be fun and easy to eat! For stress-free starters, stick with bite-size appetizers that don't require much preparation such as cured meats, cheeses, chips and easy-to-make dips.
Try hummus, salsa and guacamole, or change things up with a spinach-Parmesan or Greek yogurt-feta dip.
4. Create One Specialty Concoction:
What's a party without a delicious, fruity punch? Impress your guests with customized berry-infused lemonade or take things to the next level with a boozy punch. Transform a watermelon into a punch bowl filled with a delicious watermelon seltzer, or serve up refreshing sangria with an assortment of fresh fruit.
5. Use Hefty® Party Cups and Plates for easy clean up!:
Liven up any get-together with Hefty® Party Cups, the #1 branded party cup in America. Hefty® Party Cups and Plates are durable and will outlast even the biggest party, from the backyard to the living room. For your next celebration, grab some and get ready to Party Hefty!